tvN's Wed& Thur drama "Tale of the Gumiho"/"Tale of the Nine Tailed" features Lee Dong Wook, best known for his work in "Goblin" (first a man who grows swords on his back, next a grim reaper and now a gumiho…),
Jo Bo Ah who acted in "My Strange Hero" alongside Yoo Seung Ho,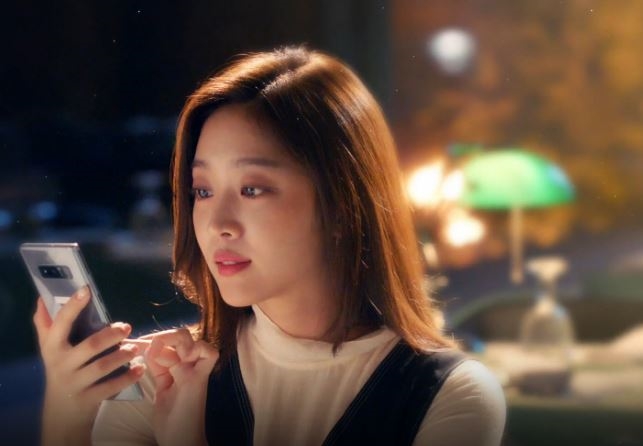 Kim Bum, best known for his work in "Boys over Flowers",
and Kim Yong Ji, who most recently stared in "The King: the Eternal Monarch" and "Mister Sunshine". It's definitely an impressive drama filled with young popular actors! (actually maybe not that young considering Lee Dong Wook is born in 1981, which I still can't believe…)
Lee Dong Wook and Kim Bum feature as nine-tailed foxes, also known as "gumiho". To find out more about the plot, check this page on AsianWiki or watch the trailer/teasers to find out more 🙂
So what exactly is a "gumiho"?
A legendary creature widely known in Korea, a "gumiho" is a nine-tailed fox that can transform into a seductive woman (think sirens who drown men by luring them into the sea) . According to age-old documents now stored in a museum in Korea, a gumiho can turn into a woman after 50 years and turn into a beautiful woman or shaman after 100 years. It is also said to be aware of things happening far away and capable of alluring people. After 1000 years, it can reach the highest level of being a "chunho" (天狐).
A gumiho is called so because "gu" literally means "nine" and "mi" refers to the tail. The word "gumiho" was used as an insult from thousands of years ago in Korea, used to criticize sly and cunning people. (still is. Akin to calling someone a "fox") It's also used to refer to women who are so beautiful they could destroy an entire country. (think Helen of Troy- and also Kim Tae Hee in 2004 drama "Forbidden love")
Fun fact: Kim Tae Hee acted as a gumiho in "Forbidden love" (2004) and also voice-acted in the gumiho animation "Yobi, the Five Tailed Fox" (which makes me cry every single time I watch it).
Some legends argue that gumihos in fact do not have nine tails but have one tail, which is split into nine sections. Other legends state that they only have only one tail but grow the other eight as they age.
A gumiho has golden fur, and is about the size of an average, normal fox, with the nine tails taking approximately 1000 years to grow fully. This legendary creature is portrayed to be waiting either to eat a man's liver or spend 100 days with a man (hence the beautiful appearance) so that it can satisfy its strong desire to become a human.
It also possesses a "yeo woo guseul" (literally meaning "fox marble"), a turqouise colored, candy-sized magical marble that symbolizes its power. Some stories tell tales of gumihos using their marbles to extract the energy/soul of a man.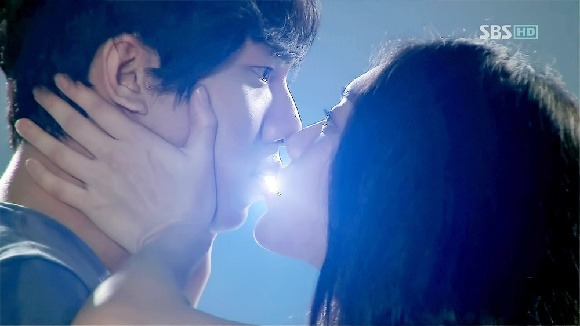 While gumihos in the past were depicted as beautiful but selfish and terrifying creatures which manipulated and killed men for their own desires, there's something so curious and a little moving about their obsession over becoming humans, abandoning all their powers (ability to transform into anything they want, ability to absorb others' energy, ability to attack others' minds and immobilise them) to become much weaker and powerless humans.
Many legendary stories (and current dramas) also portray gumihos as wanting to become human beings but giving that up for the human they've fallen in love with. (hence often sad endings…) With that in mind, would it be sad or happy ending for the four main characters of the "Tale of the nine-tailed fox"?
I'm still deliberating if I should watch this drama because from the few clips I've watched, it does seem slightly cheesy (sry fans) for my liking. The acting of 4 actors seems on point and the plot seems generally okay, but the dialogues are occasionally a little cheesy. I'm also hoping that Jang Ki Yong and Hyeri will do justice to the drama version of "Frightening Cohabitation"- because the webtoon (which ended very recently) is an absolute masterpiece!!
Hope you got to know more about the legend of gumiho/nine-tailed fox! If you liked this post, please give it a "like" and check out my blog "Hanstyle" for other posts 🙂
Cheers, Han Seol