Webtoon "True Beauty" boasts a massive following not only in Korea but also many parts of the world. Just recently, tvN confirmed that the webtoon would be made into a much-anticipated drama series! If you enjoyed "True Beauty", here are the top 6 Korean movies and dramas which convey resounding messages about the importance of inner beauty rather than physical beauty.
1. My ID is Gangnam Beauty (2018)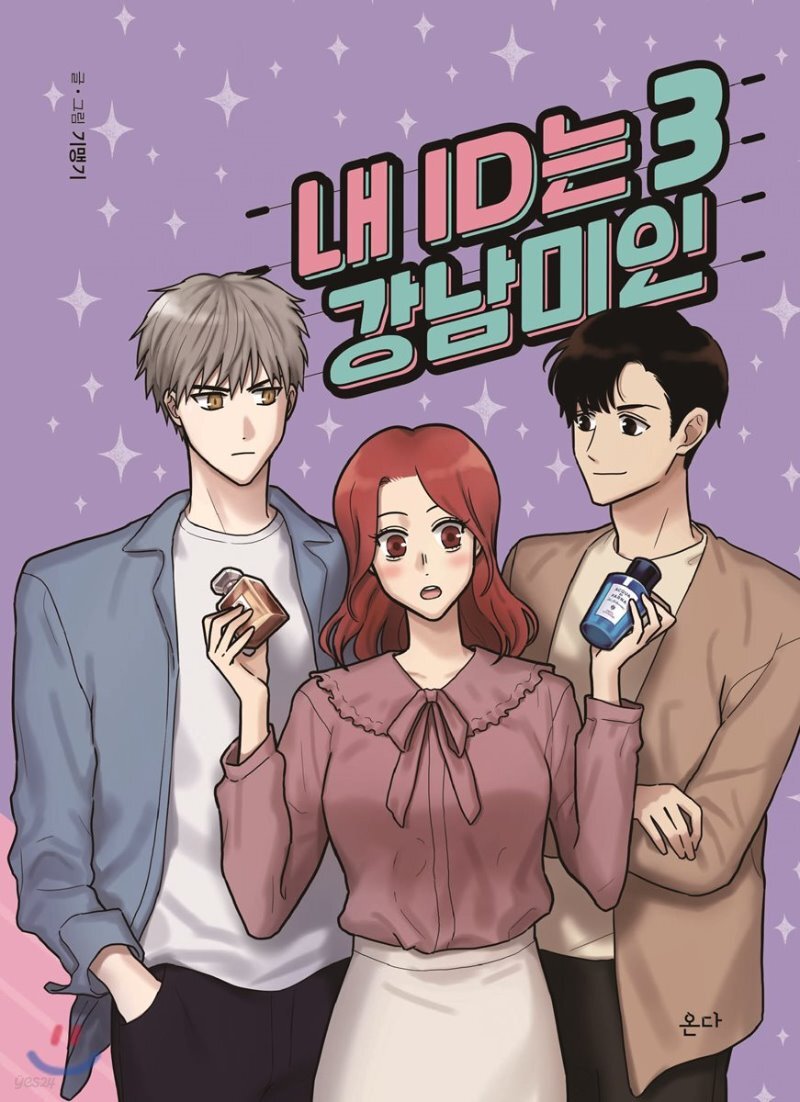 Synopsis: The main character Mi-rae (Im Soo Hyang) is bullied for her looks. Hoping that she would be able to lead a normal life like any other girl her age, she undergoes plastic surgery before her life in university. In uni she meets Do Gyung Suk (Cha Eun-Woo), who falls in love with her.
Remarks:
Korea has become strongly associated with plastic surgery, with the hurtful title "Gangnam beauty" coined to refer to women who have become beautiful due to a surgery. (Since Gangnam is a popular place for plastic surgeons and those who want to undergo a surgery.)
This drama shows the main lead Do Gyung Suk loving and accepting Mi-rae for her inner beauty- kindness, forgiveness, diligence and ability to stand up for herself- despite others' critical attitude toward the fact that she has gone under the knife.
2. My lovely Sam Soon (2005)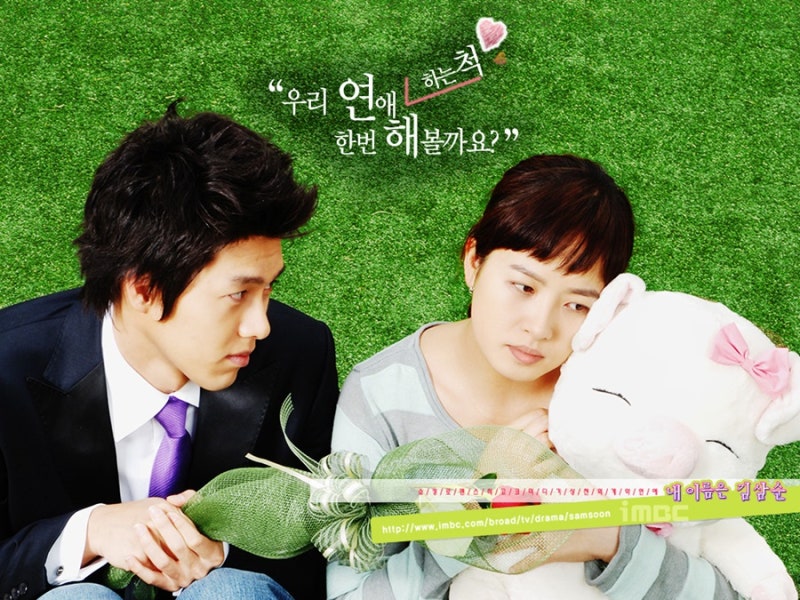 Synopsis: Rich, young and handsome corporate heir Hyun Jin Hun (Hyun Bin) and patissier (pastry chef) Kim Sam Soon (Kim Sun Ah) meet in undesirable circumstances. They end up falling in love with each other.
Remarks: Kim Sam Soon is portrayed as a 30 year old who is rough in mannerism, not exactly a beauty and plump- in other words, a not so desirable potential wife, especially considering an unmarried 30 year old woman was considered to be way past her ideal marriage age in Korea at the time the drama was released. This drama boasted a mind boggling viewer rating of 50% in Korea, with viewers touched by the way Jin Hun saw Sam Soon exactly as the person she was- hardworking, driven and honest- and even loved her physical appearance, which didn't meet societal standards.
Aside from its resounding message about beauty, this drama is definitely worth a watch because it portrays a 25 year old Hyun Bin!
3. 200 pounds beauty (2006)
Synopsis: Hanna is an overweight girl who works as a ghost singer. She has a beautiful voice but cannot become a singer because of her physical appearance. After experiencing a heartbreak, she undergoes plastic surgery and becomes a new person- only to have her secret leaked.
Remarks: The movie was received favorably when it first hit the cinema, but not all feedback was positive. Some argued that the movie emphasizes the importance of one's character rather than physical appearance, while others argued that the ending seems to encourage and advocate for plastic surgery.
4. Red Shoes and the Seven Dwarves(2019)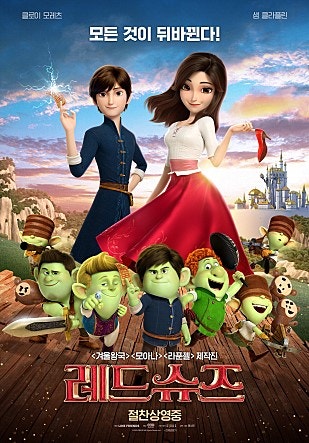 Synopsis: 7 Princes have been turned into dwarves by a curse, while a princess has discovered red shoes that make her prettier than she is. All of them embark on an adventure to free themselves.
Remarks: This movie received both praise for its visuals but criticism regarding its motif of the importance of "true beauty". The underlying message seemed to emphasize the importance of inner beauty, but while the movie, some opined, neglected to show the kind of changes characters in society have made to bring about societal change regarding beauty standards. I personally felt that this film is fun and definitely worth a light-hearted watch but doesn't have its strong intended impact of criticizing double standards on male/female beauty.
5. True Beauty (2020)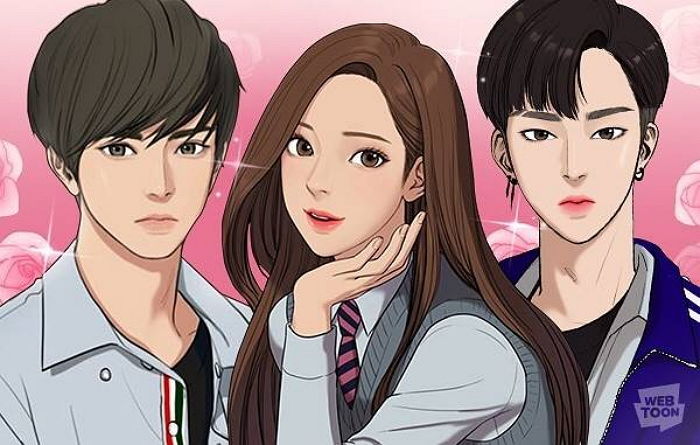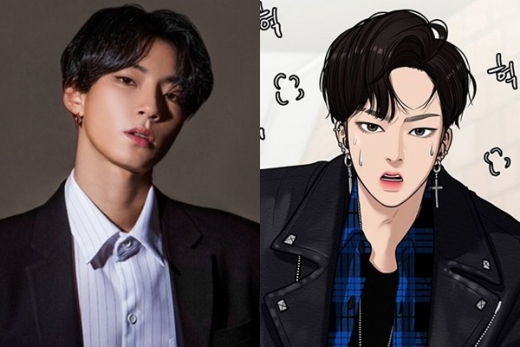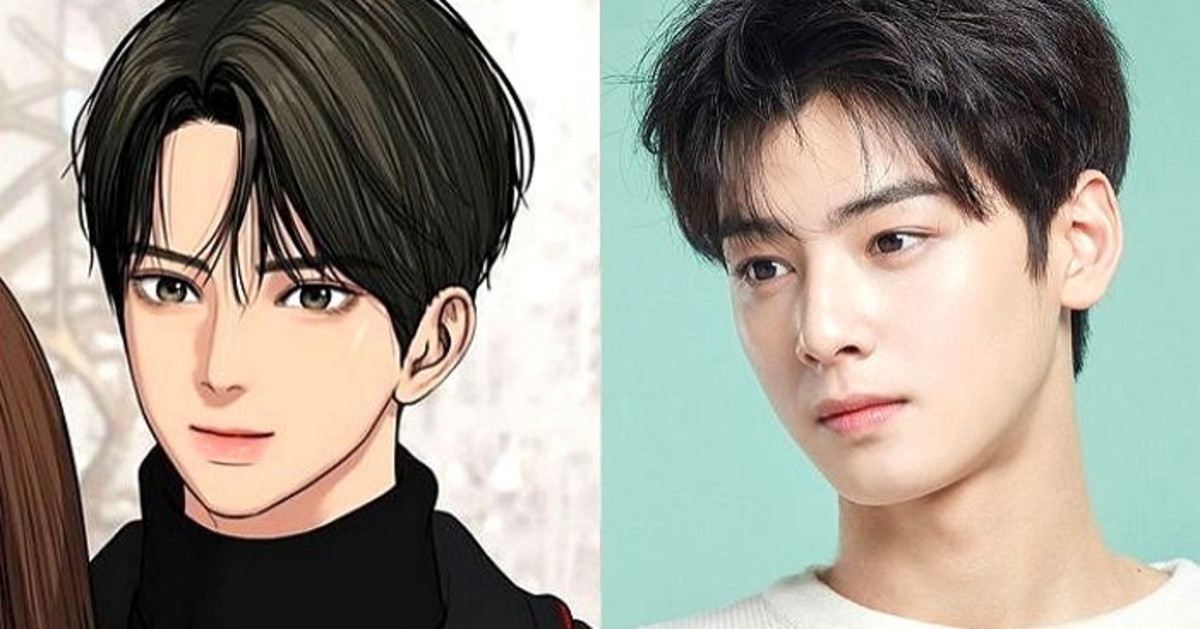 Synopsis: Im Ju Gyeong isn't exactly the most popular girl in middle school. After a few failed attempts, she manages to transform herself into a beautiful girl using make-up. She meets and falls in love with Lee Soo Ho and Han Seo Jun, two boys in her high school.
Remarks: I love the drawing style of this webtoon- all scenes are really pleasing to the eye. The webtoon hasn't ended yet and the drama is yet to be released, but I'm a big fan of the webtoon so I'm looking forward to the upcoming drama! I'm also happy that Hwang In Yeop starring in this web-I loved his acting in drama "Why first love always fails" (available on YouTube) and "18 again" (sad he's a bit of a bully here…)