1. Coraline (2009)
Synopsis (Excerpt from Rotten Tomatoes):
"While exploring her new home, a girl named Coraline (Dakota Fanning) discovers a secret door, behind which lies an alternate world that closely mirrors her own but, in many ways, is better. She rejoices in her discovery, until Other Mother (Teri Hatcher) and the rest of her parallel family try to keep her there forever. Coraline must use all her resources and bravery to make it back to her own family and life."
Remarks: I first watched it when I was 10, and have been occasionally re-watching it ever since. I can't stand ghosts/gore, but I'm a sucker for movies like this with just the perfect interplay of a great soundtrack, plot and visuals. Really, I can never get sick of this movie.
By the end of the movie, you'd be suspicious of that doll with button eyes somewhere in your house. (SPOILER: it could be spying on you.) It's also a perfect movie for Halloween if you're a bit of a scaredy-cat like me.
Category: A little weird, a little scary (+ touching)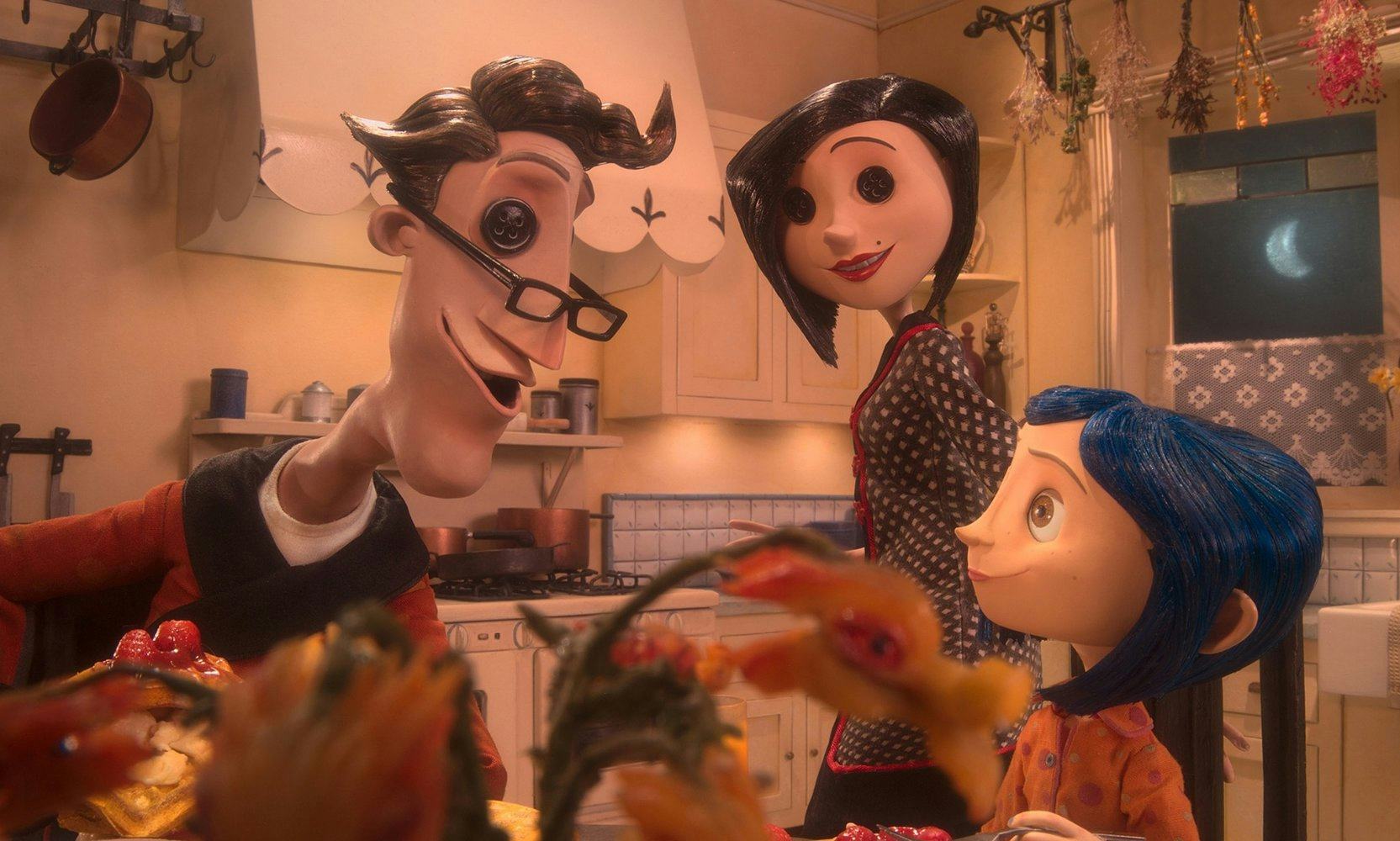 2. Princes and Princesses
Synopsis (Excerpt from ShowTimes):
Six animated traditional fairy tales, each within different worlds, and each containing either a prince, a princess, or both. Stories of Egyptian fig trees, 19th century Japanese coats and humans turning into ants, are joined with a single narrative.
Remarks: The use of shadow play, the simple but dazzling and perfect background music and the plots that are simple, not exactly very unique but at the same time beautiful- all of these make this French film a pleasure to watch. I first watched this when I was in primary/elementary school and I'm 20 now, but I still re-watch this movie now and then. A treasure!
Category: A little weird, but very good
3. The School Nurse Files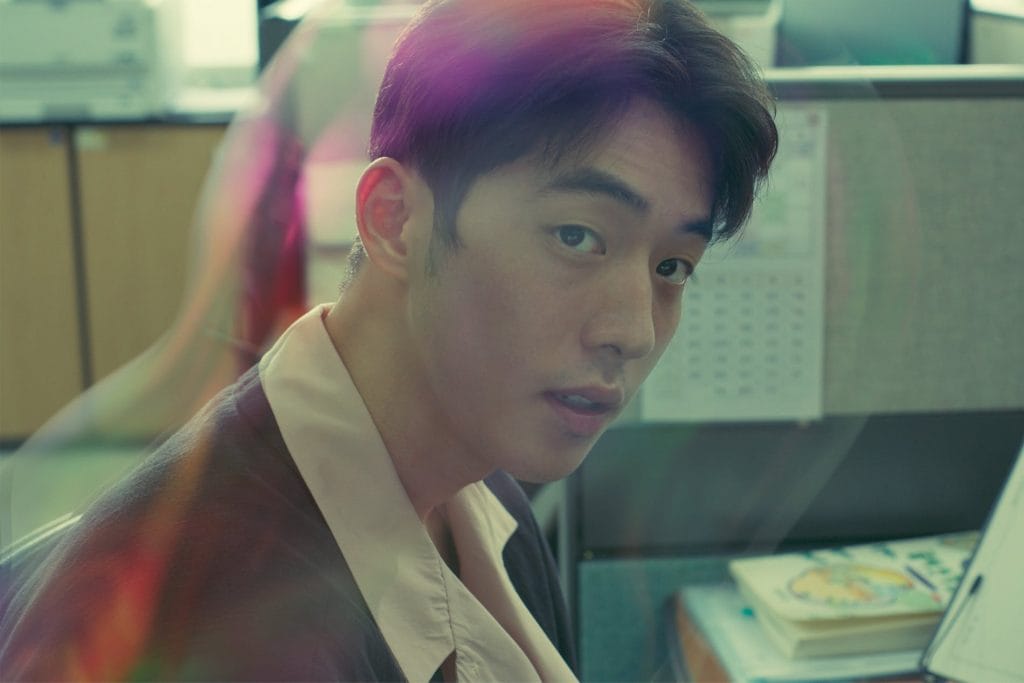 Synopsis (Excerpt from AsianWiki):
Ahn Eun-Youngg (Jung Yu-Mi) is a new nurse teacher at school. She has a special ability to see jelly like monsters that are made from residue of human desire and she can also eradicate these jellies. She uses a toy knife and a BB gun to take out the jellies. She senses that a mysterious event takes place at her school
Hong In-Pyo (Nam Joo-Hyuk) is a Chinese language teacher at the same school. Hong In-Pyo has a special energy. In order to protect the students, Ahn Eun-Young and Hong In-Pyo work together to eradicate these jellies.
Remarks:
Director Lee Kyung Mi's works are always quirky, sometimes a little controversial, but good. (she directed Gong Hyo Jin's "Crush and blush", Son Ye Jin's "The truth beneath" and IU's "Persona" among many other great works) Check out her "Love Sets" (of "Persona") and you'll see quite a few similarities e.g. the filmography techniques, the kind of odd atmosphere the music brings about, etc.
I loved the filmography techniques (which create an odd, slightly unsettling atmosphere) and the quirky but perfectly apt background music. It was nice to see a Korean drama with a less than conventional plot and an even less than conventional filmography techniques. The 6 episodes felt more like a movie rather than a drama.
Acting of the two leads Jung Yu Mi and Nam Joo Hyuk was excellent, no doubt. Especially for Jung Yumi, I thought she is well deserving of the title "indie film industry's flower" (before she became popular for rom-com dramas)- her acting's unconventional, natural and a little different from usual acting of actresses in her age range. Acting of all actors in the supporting cast was flawless, too.
Category:
Very weird, funny (+touching)
4. Psychic Kusuo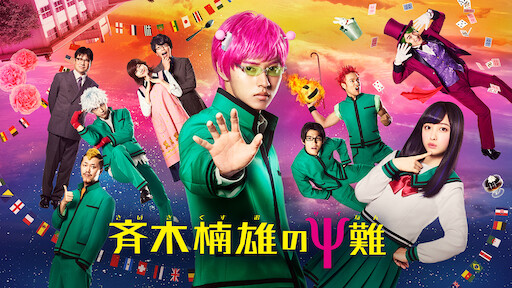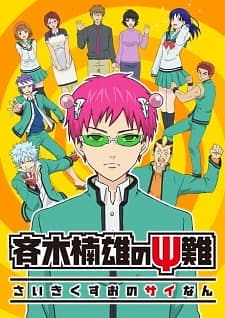 Synopsis (Excerpt from AsianWiki):
He was born with psychic powers, but he hesitates using his super powers in front of other people due to a childhood experience. Kusuo Saiki now tries to keep a distance from others to hide his psychic power ability, but his classmates with distinct individuality gather under Kusuo.
Remarks:
I'm of the opinion that everything "original" tends to be better than versions that come after. Rather than green tea or banana flavors, for example, the original "Choco Pie"'s better. Rather than strawberry or orange, the mint flavor of "Tic tac"'s better. (just my opinion) So I was a little cautious about trying out this movie because the original is an anime- until I watched the movie.
Kento Yamazaki (lead)'s deadpan expressions coupled with the hilarious plot makes this movie one of good laugh.
Category:
Really weird, really funny
5. Spirited away
Synopsis (Wikipedia):
Spirited Away tells the story of Chihiro Ogino, a 10-year-old girl who, while moving to a new neighbourhood, enters the world of Kami (spirits of Japanese Shinto folklore).After her parents are turned into pigs by the witch Yubaba, Chihiro takes a job working in Yubaba's bathhouse to find a way to free herself and her parents and return to the human world.
Remarks: Miyazaki's films are recognized globally, so I won't have to say much about this film: it's good. Very, very good. The characters' expressions are vivid- they seem not animated, but an exact replica of the kind of facial expressions real life humans would make. At age 20 I still keep a playlist of music used in Miyazaki's films.
Category:
A little weird, very good
6. Corpse bride
Synopsis (Excerpt from Fandom Wiki):
In an unspecified Victorian-era village somewhere in Europe, Victor Van Dort, the son of nouveau riche fish merchants, and Victoria Everglot, the neglected daughter of snobbish aristocrats, are preparing for their arranged marriage, which will simultaneously raise the social class of Victor's parents and restore the wealth of Victoria's penniless family. Both have concerns about marrying someone they do not know, but upon meeting for the first time, they fall for each other. After the shy Victor ruins the wedding rehearsal by forgetting his vows and is scolded by Pastor Galswells, he flees and practices his wedding vows in the nearby forest, placing the wedding ring on a nearby upturned tree root.
The root turns out to be the finger of a murdered woman in a tattered bridal gown named Emily, who rises from the grave claiming that she is now Victor's wife
Remarks:
This movie gave me similar vibes to "Coraline". Touching but creepy at all the right moments. A masterpiece by Tim Burton himself, so I won't have to say much. It's an excellent movie.
Category:
A little weird
7. The invention of lying
Synopsis: (Excerpt from Rotten Tomatoes)
Mark Bellison (Ricky Gervais) is a down-on-his-luck writer who lives in world where falsehoods are completely unknown. When Mark suddenly develops the ability to lie, the notion that "honesty is the best policy" goes out the window, and he uses his newfound skill for personal gain
Remarks:
This movie probably made many (including myself) envy those living in a world where lying doesn't exist. I liked the novelty of the plot- a world where falsehoods are completely unknown. If only. The ending's a little predictable but the comedy's excellent.
Category:
A little weird, quite funny
8. Extreme job
Synopsis: (Excerpt from "AsianWiki")
A drug squad consists of 5 detectives: Detective Squad Chief Go (Ryoo Seung-Ryong), Detective Jang (Lee Ha-Nee), Detective Ma (Jin Seon-Kyu), Detective Young-Ho (Lee Dong-Hwi) and Detective Jae-Hoon (Gong Myung). The team attempts to take down a criminal organization and they must go undercover to do so. The detectives begin work as employees at a chicken restaurant, but the chicken restaurant becomes famous for its delicious chicken. Due to the restaurant's unexpected popularity, the detectives find themselves in a situation they never expected.
Remarks:
Personally, it wasn't hilariously funny, but definitely worth a light-hearted watch. The 5 who act as the detectives have acting that seems to be perfectly suited for comedy.
Category:
Funny
9. Persona
Synopsis: (Excerpt from "AsianWiki")
"Persona" contains 4 separate stories and each story is directed by a different director. All four directors created their stories while motivated by IU.
Remarks: This film was controversial,
Category:
Quite weird