jtbc's new drama "Private lives" features Seo Hyun and Go Kyung Pyo as the two main leads who work as professional swindlers. Things get a little complicated when the two are forced to go against a powerful large corporate company.
I haven't watched this drama yet, but I know that Seo Hyun and Go Kyung Po are famously called the "Pangyo newlyweds". They're especially called so with reference to this gif here in which Go Kyung Po's wearing a suit and Seohyun's sporting a simple white dress:
So what exactly does "Pangyo newlyweds" mean?
"Pangyo", to be straightforward, is a city in South Korea associated with residences and livelihood of people who are quite (or very) financially comfortable. (Think maybe NYC of US) Unsurprisingly, the biggest Hyundai Department Store (or, shopping mall) in Pangyo is the largest luxury department store in the Seoul Capital Area. This mall also has the largest food court in Korea.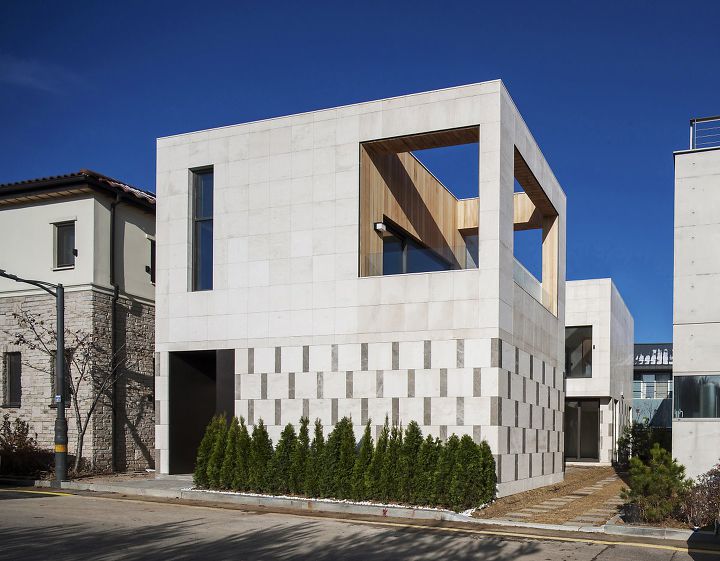 Some areas in Pangyo are even labelled the "neighborhoods of the CEOs". The vice-president of Shinsegae, for instance, is known for owning a house in the area.
While Gangnam is also the epitome of an affluent neighborhood in Korea, most houses in Gangnam are flats, while more houses in Pangyo are private landed properties, allowing famous individuals like CEOs and celebrities some privacy and safety.
With reference to how elegant and sophisticated Go Kyung Pyo and Seo Hyun look together like a newlywed couple, Korean netizens and fans made remarks like:
"They look like Pangyo newlyweds- the kind with financially comfortable parents, who grew up in affluent, comfortable and supportive families and after marriage, purchase a (not rented) newly built house."
"They look like the couple that would eat at the Pangyo Hyundai Department Store food court downstairs and then go upstairs to do shopping on weekends."
"They look like they would've received a lot of parental support from young, went to good universities in Seoul and then went to work in conglomerate companies."
"They look like they're working in the finance/legal sector or in large conglomerate companies"
The Pangyo joke/compliment seems pretty widely known in Korea- even Girls' Generation member Soo Young commented on Seohyun's post (picture with Go Kyung Pyo), "Pangyo?", to which Seohyun humorously responded, "Yes yes, we're the Pangyo couple- we got to know this thanks to you (reference to Girls' Generation members)".
Seohyun's acting seems to get more nuanced and skilful as she acts in one drama after another- she seems to have settled more or less as an actress. I look forward to continue seeing her acting in even more dramas & movies and hope the best for her role as a picture-perfect Pangyo newlywed wife alongside Go Kyung Pyo!