Actor Kim Kyung Nam and actress/singer Park Hye Soo are in talks of starring in drama "Red Cuff of the Sleeve" some time in 2021.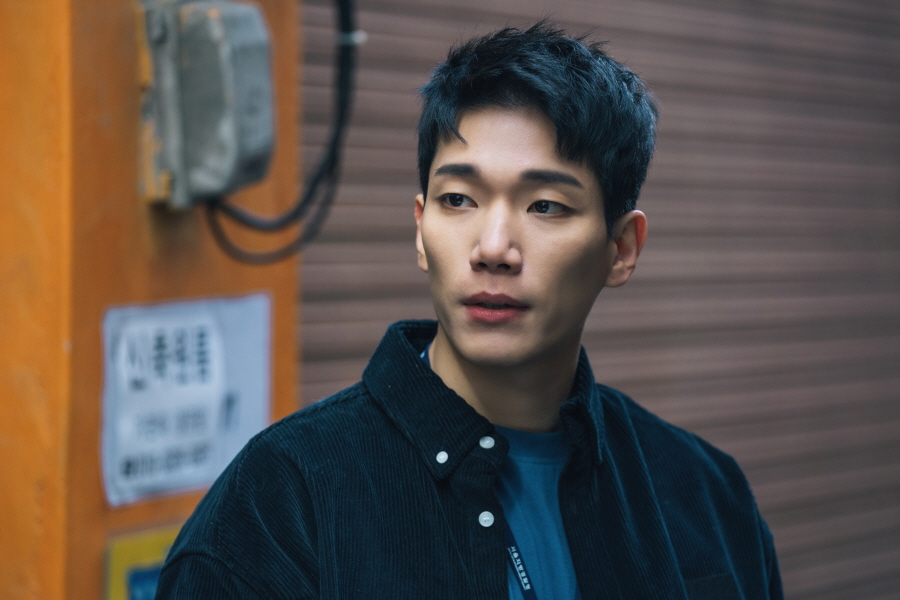 The historical drama is based on a novel of the same name written by author Kang Mi Kang, with the script written by Jung Hae Ri who wrote drama "The Emperor: Owner of the Mask".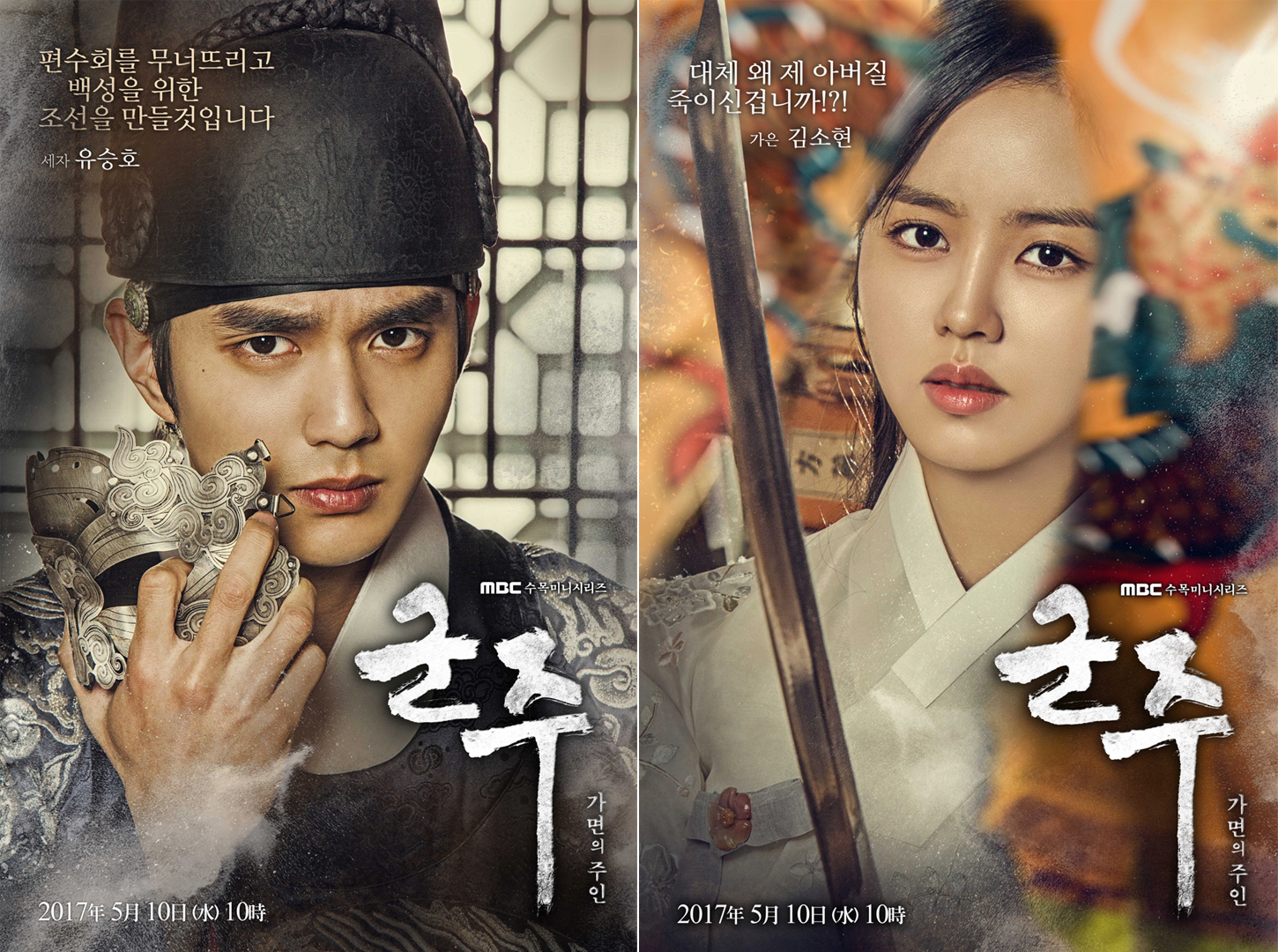 Jung Ji In, whose works include "Radiant Office", "Hold me Tight" and "Shining Romance", will directing the upcoming drama.
"Red Cuff of the Sleeve", set in the 18th century, tells the love story of King Jeong Jo and his royal concubine Sung Deok-Im. This isn't the first time the heartbreaking and heartwarming love of the two has been told in a drama.
In 2007, Han Ji Min, acting as royal concubine Sung Deok-Im, and Lee Seo Jin, acting as King Jeong Jo, starred in drama "Lee San, Wind of the Palace", whose highest recorded viewership rating was a jaw-dropping 38.6%.
The two most recently united in 2017 in variety show "Three Meals a Day", in which Han Ji Min appeared as a special guest and friend of Lee Seo Jin.
"Lee San" was a huge hit and depicted the love between the king and Deok Im excellently, with great attention paid to historical details. I'm looking forward to how "Red Cuff of the Sleeve" will feature the much beloved duo of Korean history! 🙂
So while waiting for the drama to start, let's take a look at its rich historical context!
~ * ~
Life of Sung Deok Im
In 1762, 10 year old Sung Deok Im entered the royal palace as a court lady, also known as "gung-nyeo". She was brought into the palace to serve Queen Hyegyeong, the mother of Jeong Jo, as lady-in-waiting. However, with much affection, Queen Hyegyeong personally raised and and treated Deok Im more as a daughter rather than a lady-in-waiting. In 1766, when Deok Im was fourteen years old and the then crown prince Jeong Jo was fifteen, Jeong Jo proposed to Deok Im.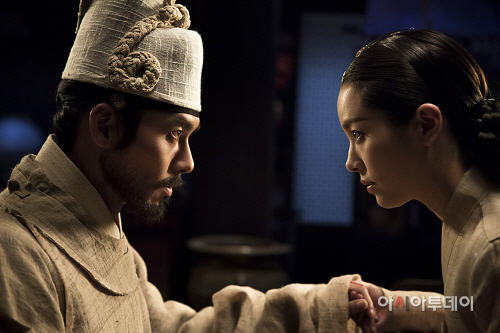 However, despite being of a low position of a court lady and the huge opportunity for power and wealth that came with bearing the future king's child, Deok Im refused, stating that because Hyoui, the first wife of Jeong Jo had not yet given birth to Jeong Jo's child, it was not right for Deok Im herself to bear his child first.
According to historical records, Deok Im refused the order strongly, weeping, swearing that she could not accept his proposal on her own life. Jeong Jo, despite having the power to simply ignore her pleas and bring her in as concubine, yielded to her request.
Deok Im's decision to disobey the to-be king's proposal is one that's hard to find in the history of Joseon, and one that might have resulted in her death. But the reason Deok Im disobeyed despite the possibility of her own death, was her sincere devotion and loyalty to Hyoui. Married for political reasons, Queen Hyoui and King Jeong Jo were not on good terms, and Deok Im believed that if Queen Hyoui gave birth to a child, the two's relationship would improve.
This decision of Deok Im was a shocking one, especially because enmity between a king's women was very much the norm, with concubines and even the queen fighting to give birth to the son of the king before anyone else. Being the mother of a future king gave a woman possibly the greatest power a woman could have in Joseon at the time.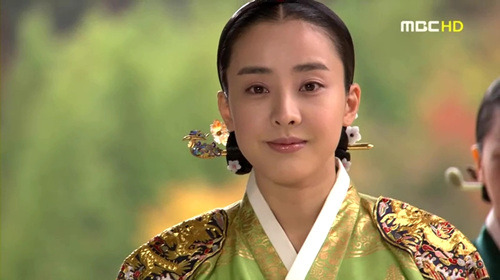 In 1780, 4 years into the reign of Jeong Jo as king, Jeong Jo repeated his proposal to Deok Im, only for her to repeatedly refuse. Having waited for 14 years and now frustrated, Jeong Jo scolded and punished a servant of Deok Im. Only then did 18 year old Deok Im accept his request and become his concubine.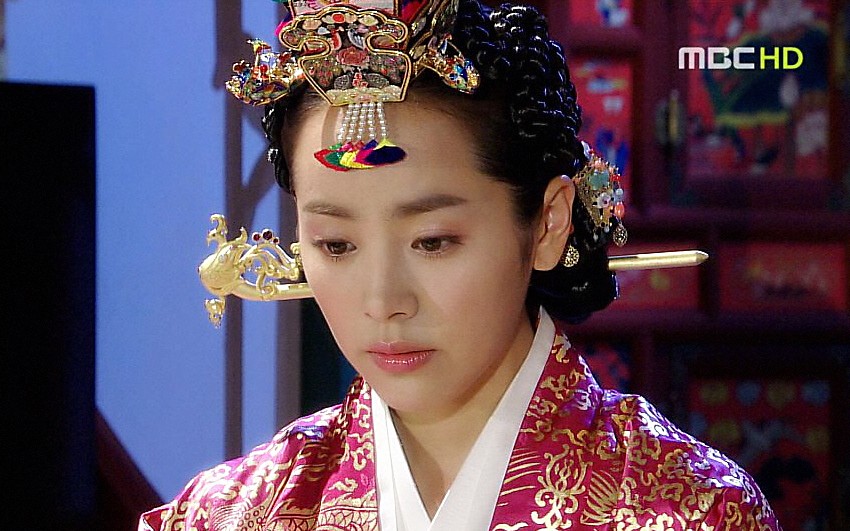 Deok Im had two miscarriages, first in 1780 and another in 1781. In 1782, she finally gave birth to a baby boy, Crown Prince Mun Hyo. Jeong Jo was very happy when he heard the news of his son, expressing that it was a relief to "finally be called father" and that there was "no other happier news" than the news of his son's birth among many other happy events.
In 1784, Deok Im gave birth to a baby daughter. Jeong Jo was elated to have not just a son but now even a daughter as well. But at about 2 months years old, the baby princess suddenly passed away, to the devastation of Deok Im, Jeong Jo and Queen Hyegyeong.
In 1786, at age 4, even Crown Prince Mun Hyo died from measles.
Having suffered from the miscarriage of three of her children, soft-hearted Deok Im fell seriously ill from an unknown condition. King Jeong Jo took great care of her, making sure that the medicine she took was of the highest quality, paying attention even to the details of how the medicine was made and served to Deok Im. He made sure that the medicine was always in her bedroom so that she could consume it whenever necessary.
But despite his efforts, in September of 1786, 9 months pregnant Deok Im passed away.
While the illness she suffered from was unknown at the time, from the symptoms she suffered from, scholars speculate that she might have passed due to pre-eclampsia, one of whose contributing factors might be advanced maternal age. Deok Im was 34, considered to be quite old as a mother in the 18th century.
Deok Im was the only woman among Jeong Jo's wives that he had personally selected. Jeong Jo was heartbroken over her death. In wanting her to be close to her son at least in death, Jeong Jo had Deok Im buried near Crown Prince Moon Hyo.
Jeong Jo frequently visited the grave of Deok Im, so much so that the hill he passed by whenever he visited her came to be called "Geo Dung Go Gae" ("Go Gae" meaning "hill" and "Geo Dung" referring to "the trip of a king to outside the palace").
Queen Hyoui, too, expressed great sadness when she heard news of Deok Im's passing, suggesting that the close relationship between Hyoui and Deok Im was a sincere one.
Royal concubine Deok Im was known to be not only beautiful but also an excellent writer who was also proficient at calligraphy writing, math, sewing and cooking. She was also very polite and well-mannered, especially toward Queen Hyoui.
Life of King Jeong Jo
In 1752, Jeong Jo was born as "Lee San" to Crown Prince Sado and Lady Hygyeong. In 1762, when Lee San was 10 years old, he witnessed his own father Crown Prince Sado imprisoned in a rice chest and starved to death at the orders of Sado's own father, King Yeong Jo.
This cruel order was made despite Lee San pleading and begging for King Yeong Jo to forgive his father. Shocked by the death of own father ordered by his own grandfather, Lee San went to live with his mother Lady Hyegyeong at Hygyeong's family home, but was soon parted from her as well. He then went on live with Lady Lee, the mother of the late Crown Prince Sado.
This parting was a decision by Lady Hyegyeong, who feared that if King Yeong Jo saw that his grandson was closer to Lady Hyegyeong than to himself, he would become jealous. This concern of Lady Hyegyeong does not seem to be an unfounded one, given Yeong Jo was suspected to be suffering from serious paranoia.
In his young years, Lee San was a much beloved favorite of his grandfather King Yeong Jo. While Yeong Jo had reprimanded and criticized his own son Crown Prince Sado to the point of driving the latter to madness, Yeong Jo never once scolded Lee San and only praised him.
It is believed that Lee San harbored a great sense of debt and perhaps guilt toward his father Crown Prince Sado. Some speculate part of the reason Yeong Jo had his own son killed could be because there was still his beloved grandson Lee San to ascend the throne. The filial piety and dedication Lee San showed toward his grandfather was so great to the point that it's viewed as stemming from a trauma of losing his father.
Lee San was very studious and diligent, with impeccable scholarly knowledge. This was not only because Lee San liked studying, but also because it was his tactic to stay alive (not killed by Yeong Jo) and rise to the throne.
At age 24, Lee San rose to the throne to become King Jeong Jo. The quiet and studious King Jeong Jo uttered a single sentence in the royal palace then, that made many palace officials tremble in fear.
"I am the son of the late Crown Prince Sado."
A sizable number of the palace officials were not only those who were complicit in Crown Prince Sado's cruel execution, but had also actively protested against Jeong Jo being heir to the throne for the reason that Jeong Jo was the "son of a psycho".
For the four years from 1776 to 1880 he was in reign, Jeong Jo tried to clear his father's name, and even moved the royal court's location to Suwon, so that he could be closer to his father's grave. He built Suwon Hwaseong, a fortress, to guard the tomb. This fortress was named a World Heritage site by UNESCO in 1997.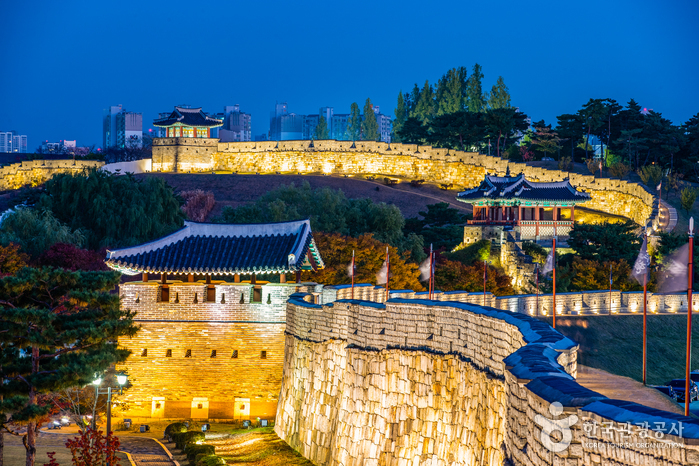 He also ordered for his mother, Lady Hyegyeong, to be given the title Dowager Queen.
In the year 1776, Jeong Jo executed members of the ruling party Noron who had started a military coup d'état and planned to kill Jeong Jo with assassins. Fortunately, Jeong Jo managed to fight off the assassins himself and successfully identified those who were behind the coup. This successful battle was also a win for the late Crown Prince Sado, who had technically been killed because of the Noron party.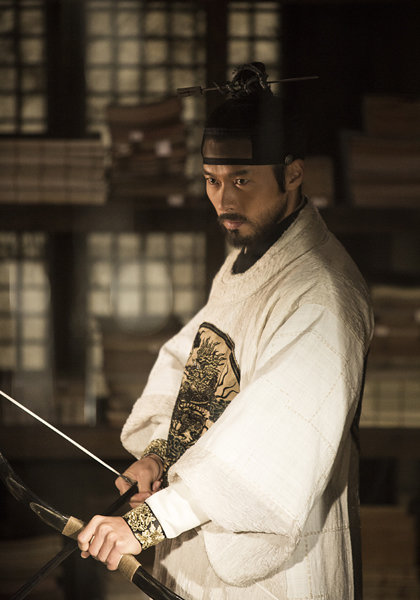 King Jeong Jo is evaluated as a competent and good 22nd king of Joseon. Among his many accomplishments is his building of Changyongyeong, the king's royal bodyguards, who were selected through competitive examination. He also ordered the construction of Kyujanggak, a library in the royal palace which helped to improve the cultural and political position of the country and recruit competent officers to serve the nation. All these decisions spurred the development of Joseon's popular culture as well.
He also made reforms and changes to existing policies. For instance, he opened government positions to those who were previously not allowed to apply for the positions simply because of their low status.
All these changes and decisions were possible because Jeong Jo himself was highly educated, well-informed and intelligent. Historical records show Jeong Jo often berating court officials, "What is it that you know?"- which was indisputable because Jeong Jo did know much more than the officials.
This was to the point that Jeong Jo one day declared to the court officials who were supposed to teach him, "I have now nothing to learn from you. I will now set out teaching myself." He even nagged and reprimanded the officials, "Please, study." (lol)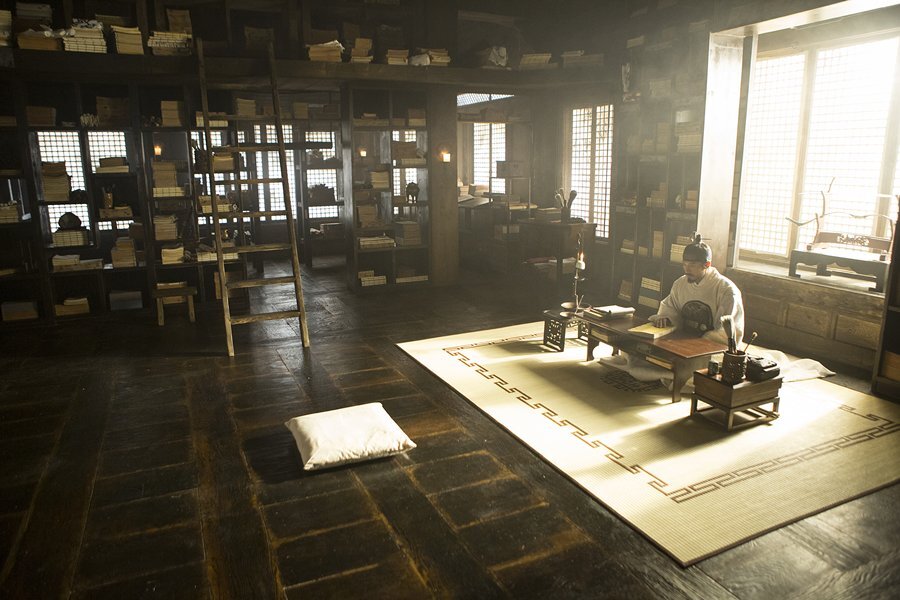 While Jeong Jo's decision to scrap some existing systems would have sparked disagreement from the officials, they didn't dare oppose him.
Jeong Jo was known to be a voracious reader. When those who worked at the royal palace could not find an appropriate quotation to use, he would say something like, "In this book called ____ on page ___ in line ___, there is a quotation which reads ____, which is not the most appropriate line to use in this context. There's a more appropriate line which I will read out to you, use that." (clap clap)
When the workers checked what he read out loud against the actual line in the book, they realized that Jeong Jo had not even missed out a single word. Jeong Jo was the only king of Joseon who had completely and perfectly memorized Confucius books of the royal palace. This was because he read and read aloud all lines of the books until he had memorized them.
He was well read not only in politics and humanities but also in books of medicine. Modern scholars presume that his extensive knowledge in medicine (to the point that he even prescribed himself medicine) was because he was constantly under the threat of being poisoned. (Being poisoned to death was quite common in the palace)
Jeong Jo was not only a bookworm but had excellent combat skills. This was because from when he was young, Jeong Jo had always strived to be a king who not only was equipped with knowledge of court affairs but also with military prowess. He was especially known for his unparalleled archery skills.
While the Jeong Jo portrayed by Hyun Bin in movie "Fatal Encounter" is calm and placid, the actual Jeong Jo had a fiery, fierce temper. Coupled with his temper, intelligence and dedication to serving the needs of the common people, when some officials said something stupid, Jeong Jo didn't hesitate to curse them out angrily. Once, he even bitingly told off a scholar, "Would someone like you be able to carry out such an important task?" (ouchhh)
The evaluation is that Jeong Jo was, among all kings of Joseon, the most outstanding in oratorical skills. Apparently King Suk Jeong, Kyeong Jong and Yeong Jo, all Jeong Jo's ancestors, were excellent speakers too who often left court officials speechless at the end of debates in the royal palace. (power of genetics)
However, while he often cursed out officials for stupid opinions or lack of knowledge, Jeong Jo was quite forgiving. One official even wrote Jeong Jo a letter which read, "Your working style is bad, the reason being that you are impatient. Your impatience and temper can be partly causes for your ill health nowadays." This was an insulting and rude letter which provoked officials in the palace to demand severe punishment of the fearless official. At the end, however, Jeong Jo even granted that official with an even higher position and forgave him.
After implementing many successful reforms and policies, Jeong Jo passed away at the age of 47 quite all of a sudden. This was while he was arranging for the marriage of his son Sunjo and before seeing many of his life works come into fruition. Some speculated he had died of poisoning, especially considering he had many arguments with court officials.
However, others reason that considering Jeong Jo was a heavy drinker, smoker, extremely impatient and hot-tempered and over-worked himself to the point of accomplishing so many things which would've been challenging and difficult for a single person to achieve, his sudden death was not so surprising.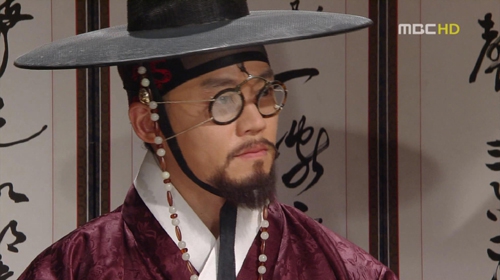 On top of that, living until 50 was considered living long in the 18th century Joseon era, with barely 5% of the general population living until 60. Jeong Jo was also suffering from boils, which was a fatal condition back in the day.
Kings in the Joseon era rose to the throne at the average age of 23, reigned for an average of 19 years and 2 months and lived for an average of 47 years. With this in mind, Jeong Jo's death at 47 was not that an anomaly.
Jeong Jo was buried with his wife, Queen Hyoui, at the royal tomb of Geon-leung, in the city of Hwaseong.